Study MBBS in Philippines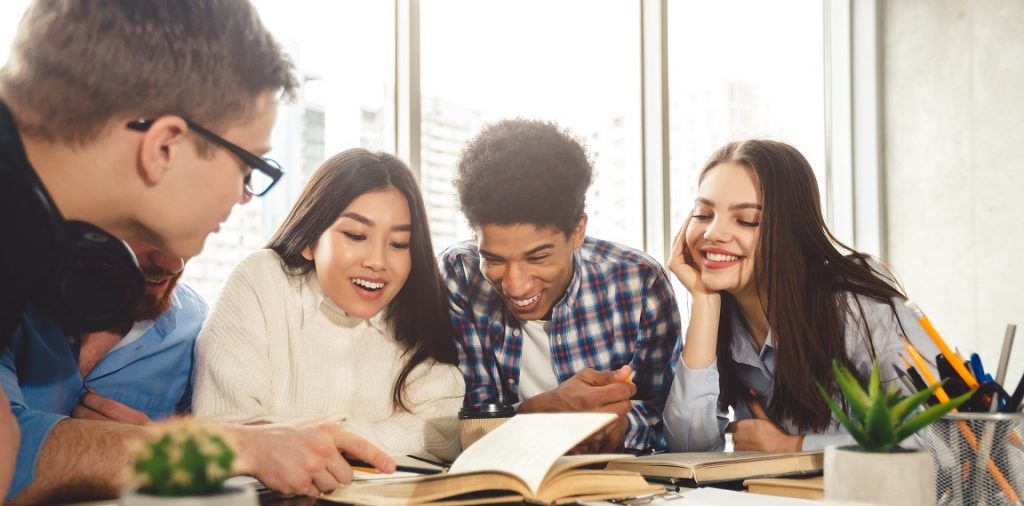 MBBS in Philippines has become the best choice for International students looking to study medicine abroad from a foreign country. Over 10,000 medical students land in Philippines from different countries in different colleges every year to study Medicine. Students from India, Japan, Thailand, US, Australia who are concerned about choosing a best medical college that offers medical education at reasonable cost land in Philippines to fulfil their doctor dreams.
International students get attracted towards best mbbs colleges in Philippines to secure their mbbs admission in Philippines. The top highlighting feature of most Philippines mbbs college is high quality medical education delivered at affordable fees. MBBS in Philippines reviews from International students has gained popularity among students looking to study MBBS abroad that makes them look for top medical colleges in Philippines. Philippines has remained as one of top country in Asia having better literacy rate. Close to 95% of the total population in Philippines use English as their communication language.
MBBS in Philippines – General Overview
Eligibility
Students who have 50% marks in Physics, Chemistry and Biology in their 12th standard are eligible to apply to Philippines medical colleges.
For Indian Students it is mandatory to secure NEET eligibility as directed by NMC for the academic year to secure admission in Philippines MBBS college.
NEET Exam
Basic eligibility in NEET Exam is required for Indian Students
Course Pattern
BS+MD(Doctor of Medicine)
Course Duration
5.8 (Includes Internship)
BS (pre Medicine) – 1 year and 8 months
MD – 4 years
Minimum Course Fee
Rs.2 Lakhs/Year
Maximum Course Fee
Rs.6 Lakhs/Year
Cost of Living in Philippines
Rs 12000/Month to 18000/Month
Currency
Philippines Peso (PHP)
Time zone
UTC+8
Medium of Teaching
English
Universities Recognition
NMC, WHO, WFME, FAIMER
MBBS in Philippines 2021
The Philippines offers a unique opportunity for international medical aspirants who look forward to study MBBS Abroad which has high demand having international standards. The Medical degree provided by best medical colleges in Philippines is globally acclaimed and recognized that remains a boon for international students. The students who study MBBS in Philippines get relatively better clinical exposure during and knowledge during their course.
Philippines is the country which is most recognized as best English speaking country in Asia. Philippines is one of the founding member of United Nations, Association of Southeast Asian Nations, the Asia-Pacific Economic Cooperation forum, World Trade Organization, and the East Asia Summit. The headquarter of Asian development Bank is in Mandaluyong, Metro Manila, Philippines. The country also is an active member of ASEAN (Association of Southeast Asian Nations) and plays a major role in economy from agriculture to the one with services and manufacturing.
The highlight of Choosing MBBS in Philippines is the student will not be required to learn a new language to continue his education. Philippines is known as one of the top English speaking countries in the world which follows US pattern of education. Top countries like US, UK and Australia are choosing Philippines as their hub for business development in various segments that has gained attraction towards the country. With most medical aspirants rushing towards Philippines it is emerging as a comfortable destination for International students looking to Study MBBS abroad.
Philippines medical college recognition
Most of top medical colleges in Philippines are recognized by top medical bodies across the world. It is essential for every student to choose a college that is recognized by medical body of their respective country. The best medical colleges in Philippines are authorized and recognized by the following medical bodies.
National Medical Commission (NMC)
World Health Organization (WHO)
Educational Commission for Foreign Medical Graduates (ECFMG)
Foundation of Advancement of International Medical Education & Research (FAIMER)
World Federation for Medical Education (WFME)
MBBS in Philippines – Education Pattern
Philippines Education system follows US pattern of Education. The education system is highly influenced by previous rulers in the country. America had higher domination in the country because of which English became the primary language and public education was introduced in Philippines. The country follows both formal ans non-formal system of education. The formal education system will follow 14 years of education which is structured in 6+4+4 years. The education is classified like 6 years of primary school education, 4 years of secondary school education, and 4 years of higher education, leading to a bachelor's degree.
In the Philippines, the academic school year begins in June and concludes in March, a period that covers a total of 40 weeks. The professional education follows a semester system. The schooling in Philippines is compulsory for children from 7 years to 12 years which will be for a period of 6 years which is primary school education. The secondary education in Philippines is not compulsory where most children prefer to complete their secondary schooling in the country. Philippines follows credit system which resembles the education system of United states.
Bachelor degree in Philippines is for 4 years where the first 2 years have general education and major subjects are taught in final two years. Few bachelor degree programs like agriculture, Pharmacy and engineering have 5 year course duration. Master degree is generally for 2 years culminating with a minor thesis or comprehensive examination. A student must posses a relative Bachelors degree to secure eligibility to enroll Master degree.
A student to enroll into profession degree like engineering and Medicine they must posses an bachelor degree in relevant stream. The professional degree is for period of 4 years which majorly focus in practical that is considered to be highlighting factor of education in the country. Most students from various countries prefer to study MBBS in Philippines as they understand the education system focus in practical studies.
The medical course in the Philippines is known as the MD program [Doctor of medicine]. The MD program is comparable to MBBS in UK, India, Pakistan and other Commonwealth nations. This degree includes medical hypothesis, practical and medical pivot, giving a superior openness to the students. The degrees got from medical colleges in the Philippines are perceived by the World Health Organization and National Medical Commission.
The quality of medical education offered in Philippines is known for best schooling in medicine that is offered across the world. The Philippines MBBS College are known for providing best clinical knowledge to medical practitioners among top colleges in the world. The Education framework is considered to be best which is recognized by major medical bodies in the globe. The latest statistical reports confirm that 1 among 10 doctors in worlds major hospital is an Philippines Medical graduate.
Most countries in Asia follow UK pattern of education where it is referred as traditional way of learning. The US framework in education has created a greater impacts in the professional education. Latest research conducted by a renowned University has proven that US pattern of education has greater impact in logical learning. This is because the education focus more in practical than giving theoretical education to students. Practical education is recommended by most psychological experts explaining that students gather better knowledge in this form of education.
This has also created a major impact among students who wish to settle in United states. The percentage of Philippines medical graduates clearing USMLE exam is much higher than medical students graduating from any other countries.
MBBS in Philippines Eligibility
Eligibility to study MBBS in Philippines for international students are as follows. For international students MBBS admission in Philippines they must have biology as their major subject in their schooling:
Medical aspiring students must have 50% of marks in 10+2 standard with physics, chemistry, and biology or equivalent higher education. If student belong to OBC/SC/ST reservation category, then 45% marks is sufficient.
A basic eligibility in NEET is necessary for Indian students in the last three years.
Students should be between the age of 17 to 25 years old, gathering great physical and psychological wellness.  
International students who wish to study medicine in Philippines after their schooling will get enrolled to Bachelor of science (BS) which is for 1 year and 8 months. This adjustment is made for international students who follow UK system of education during their schooling. The actual BS degree is for 4 years which is adjusted to 1 year and 8 months for Indian and International students.
NMAT
NMAT is an entrance exam conducted by Philippines government organized by CHED. This exam is an eligibility entrance exam for students who wish to study medicine from Philippines Medical colleges. Every Philippines MBBS college has its own eligibility criteria for NMAT where the minimum marks to be obtained is 40 percentile.
Lateral Entry:
Any international students who have completed their graduation with biology subjects are eligible to get admission in Philippines Medical college. The students can apply to Philippines Medical college for admission and attend NMAT exam and continue to study MD in Philippines.
Advantages of MBBS in Philippines
• Top medical colleges in Philippines are recognized by major medical bodies like WHO, NMC, WFME, FAIMER etc. The medical degree offered by Philippines medical colleges are globally recognized and authorized practice as licensed physicians.
• International students will not have to learn an additional language. English is the teaching and communicating language. 95% of people in Philippines speak and understand English 
• The Philippines MBBS university offers affordable tuition fees for international students to study medicine. The cost of living in Philippines is also reasonable.
• American pattern of Education is followed in NMC approved Philippines Medical Colleges.
• Philippines medical education focus in providing more practical exposure to students. This education guides every students in gaining better clinical knowledge. 
• The safety index of Philippines is considered to be better than most countries offering medical education to International students.
Life of students in Philippines
Life of students in Philippines is so good that students coming from various countries around the globe unite here for education and the country offers a friendly hands for their well being. The country also offers a wide range of activities where international students will have accessibility for all their needs. Philippines always have remained as a home away from home people are so friendly and living culture is easily adaptable. MBBS in Philippines is widely considered as the country remains a very friendly, safe, and welcoming country; their acceptance towards diversities, different cultures and food have attracted tourist and international students around the globe.
The Philippines remains as best destination for Indian medical aspirants willing to study medical education from foreign country. The best medical colleges in Philippines offer affordable quality medical education to students. The country also remains a hub offering bountiful natural resources, English speaking nation, the country welcomes people from any diversity like none other; the locals are hardly seen inhospitable towards foreign tourists and students. Philippines also remains as an education hub offering high quality education in the field of medicine, nursing, pharmacy, business, and many more subjects. 
International students have the option to adjust their spending depending on their budget. Yes! a student has an option to live with just 100$ a month including his lodging and food. There are various lodging facilities available where student can rent a living space in less than 50$ a month. There are various options for food available for students to choose. Variety of restaurants are available in the country offering famous dishes from most countries across the world.
Most Philippines medical colleges offer in-campus accommodation for international students with all facilities. There is separate hostel facilities available for boys and girls with 24×7 CCTV surveillance available for international students to have a comfortable stay. Students also have option to rent shelter outside campus based on their requirements. Students are provided with high speed internet facilities within the campus premises.
Top medical colleges in Philippines like Davao Medical School Foundation, UV Gullas College of Medicine, Cagayan state University offers health and hygienic Indian food in Canteen. Students looking to study MBBS in Philippines are concerned about availability of native food in college canteen. These colleges are known for offering both north Indian and South Indian dishes prepared by Indian chef. Both Vegetarian and non vegetarian food is available in the canteen.
Hostel Facilities
International students are provided with secured in-campus hostel with 24×7 CCTV surveillance. There are separate hostel for boys and girls available within campus. Few colleges offer hostel facilities adjacent to the medical college campus at walkable distance. The rooms are air conditioned with attached bathrooms. Average cost of hostel varies from 75$ to 150$ per month depending on college and rooms. students have the option to choose the number of sharing in the room.
Food
Most percentage of students who secure admission from Philippines medical college are Indian students. This is the major reason why most colleges make availability of Indian food in their canteen. Students have the choice to choose vegetarian or non vegetarian dish based on their needs. The average cost will range between 75$ to 150$ per month for their food. Students also have the option to choose a restaurant outside the campus. Few students who stay in private lodging cook their own food.
Transportation:
Philippines have over 70 airports connecting different routes. This nation has 13 global air terminals which are associated with different nations. Ninoy Aquino International Airport and Mactan-Cebu International Airport are the busiest air terminals in the Philippines. Public carriers incorporate Philippine Airlines, Air Asia, Cebu Pacific, Skyjet, SilkAir, Malaysian Airlines, and PAL Express. From India, there are trips to Philippines through Malaysia, Singapore, and Bangkok.
Jeepneys are the most well-known type of public transportation in the Philippines, it has no cool, has a totally open windows. Normally it is over-burden; two travelers in front adjacent to the driver, 16-20 individuals in the jeepney's back and PLUS certain travelers holding tight the rear of the jeepney! Traffic is the most well-known issue in here, particularly since the legislatures are chipping away at the street extending project
Best Medical Colleges in Philippines
The rush for admissions to best Medical colleges in Philippines continues among International students willing to study MBBS abroad. The demand for Philippines medical colleges is high as it is understood that medical education is offered at premium quality at affordable fees structure. The major factor that most students prefer to study medicine in top medical colleges in Philippines like UV Gullas college of Medicine is good quality education and high clinical exposure.
Students from various countries looking to study MBBS in Philippines as they have no fear of learning a new language which is forced in countries like China, Russia and Ukraine. Higher officials in WHO also recommends the best Philippines Medical colleges to International students as first priority. Safety index of Philippines for foreign students is very high ahead of other countries accepting International students.
Admissions in Philippines Medical Colleges
In excess of 10000 unfamiliar students come to Philippines to contemplate MBBS In Philippines. In the new past, the level of Indian students has consistently expanded in Philippines Medical Universities in light of high breeze through rate in NMC Screening Assessment/FMGE. Essentially all medical universities in Philippines observe American Standard Medical Education which makes it simple for students to plan for USMLE just as Foreign Medical Graduates Exam(FMGE).
The Philippines is an archipelago nation of Southeast Asia in the western Pacific. The nation covers 7,641 islands those are arranged under three geological divisions from north and south which are Luzon, Visayas, Mindanao. Filipino and English are the authority dialects. The absolute space of the nation is 3 lakhs square kilometers. Manila is the capital city of the Philippines. It has a twelfth spot in the number of inhabitants on the planet which makes it as perhaps the most favored objective to consider .
Philippines medical college fees
Philippines MBBS fees is considered as one of the top factors why international students choose to study MBBS in Philippines. when you consider to study in best medical colleges in Philippines the top factor which is considered is Philippines Medical college fees. A student can secure his admission from top Philippines Medical colleges with fees ranging from 3000 USD to 7000 USD which is considered to be affordable. The tuition fees for Philippines medical colleges varies in this price range. Other expenses like Hostel and Food will be additional from tuition fees which will be varying within the range of 150 USD to 300 USD per month.
MBBS In Philippines Syllabus
•The B.S course has Basics of Psychology, Human Physiology with one year and 8 months
•The first year of medication covers Anatomy, Physiology, Biochemistry, Histology, Neuroanatomy
•The second year of medication covers pathology, microbiology, pharmacology, parasitology, obstetrics, preventive medication and local area wellbeing, medical pathology
•The third year of the medication course covers pediatrics, radiology, ophthalmology, otorhinolaryngology, lawful medication/medical law, gynecology, clinicopathologic meeting/extraordinary points in pathology
•The fourth year of medication is a temporary medical position to rehearse with partnered medical focuses to compare college.
MBBS In Philippines Eligibility and Admission Process
•The students ought to have over half of the imprints in 10+2 norm with physical science, science, and science or identical advanced education. If understudy has a place with OBC/SC/ST reservation class, 40% imprints is adequate.
•NEET Qualifying Score Cut off over the most recent three years. For NEET 2020, the passing cut-off is 147 for Unreserved classification and 113 for OBC/SC/ST reservation classes.
Admission Process for MBBS In the Philippines
Step 1: Fill the College Admission Application structure.
Step 2: Submit delicate duplicates of Your Passport, HSC Mark Sheet to apply for a Letter of Permission for Admission
Step 3: Receive the affirmation greeting letter from the medical college
Step 4: After affirmation, apply for the Philippines Visa alongside every single vital report.
Step 5: Appear for Personal Visa Interview at Philippines Embassy alongside the greeting letter and other supporting reports for Visa Approval.
Step 6: Travel to the Philippines and join the medical school
If you need to know more data about the other Medical Colleges Abroad, if it's not too much trouble, download the MBBSCouncil Android App. You can download the application by clicking here. This application gives advising direction to MBBS Admission.
Philippines Visa Processing
The Philippines government gives understudy visas for the students who complete the age of 18 years.
If the understudy is in 17 years, they can get a Special Study Permit(SSP). The approval of the SSP is a half year.
Candidate has the overall prerequisites to get the understudy visa of the Philippines; they need to have unique identification with half-year legitimacy past the expected time of stay in the Philippines, unique and one copy of imprint explanation, leaving declaration from the past considering foundation, birth testament, oath of help executed by guardians/lawful gatekeeper, record of documents, endorsement of good character, police leeway endorsement, medical assessment reports including X-beam film, mental report, verified authentication from the Philippines establishment, two copies, and completely filled-in application structure. Every one of these archives are validated by the Philippines government before giving the Philippines Student Visa.
After Completing MBBS from the Philippines
Even though a couple of Indian students clear USMLE tests to get into the United States of America, most students who study MBBS In the Philippines return to India and clear the FMGE test/MCI screening test.
After effectively passing the FMGE/NEXT0 test, the understudy needs to get the brief permit from the National Medical Council of State Medical Council to begin the training. With this brief permit, they can do temporary jobs in the Indian government or private medical clinics. After finishing the temporary job, they need to again apply for the perpetual permit from their particular medical committee.
After getting a lasting permit, they can either begin to rehearse or show up for the PG selection test to join post-graduation courses in India.
Top reasons why MBBS in Philippines is best for Indian students
MBBS in the Philippines is one of the top objections among Indian students to seek after MBBS. It gives the best hypothetical just as functional schooling that empowers the students to become effective specialists. The practitioner training acquired from Philippines Medical Colleges or Universities are overall perceived. After the culmination of MBBS in the Philippines, the students can seek PG in any country or practice medication in India, just as in another country in the wake of qualifying for the National Exit Exam. The Philippines has been a sought-after objective for Indian students wishing to seek medical training for the previous few years. Other than its moderate medical colleges, abundant normal assets, acknowledgment of the English language, the nation invites variety like none other; local people are very cordial towards unfamiliar vacationers and students.
All in all, Filipinos are warm, lively individuals with an incredible comical inclination. As per Gallups file, the nation is positioned among the most joyful nations on the planet. Seeking after MBBS or other advanced education courses in the Philippines is a wise choice. Philippines colleges offer a-list training in medication, nursing, drug store, business, and many more subjects. Indian students are seen distinctly intrigued by a portion of the top medical colleges in the Philippines.
Medical schooling in the Philippines is an effectively serviceable alternative for Indian students for different reasons, including likenesses like unattractive and inviting society, the typical moderate cost for basic items and educational cost, and viable instruction cutting edge foundation and progressed instructive techniques.
Some different parts of the Philippines' way of life and advanced education biological system that has been drawing in global students in enormous numbers are:
Language: the Philippines is the third biggest English talking country on the planet. English is utilized wherever in the country. Most boards, street signs, papers, radios, staple goods, commercial centers, malls, and training frameworks utilize English in their composed and verbal correspondence. Don't hesitate to peruse more about it in one of our articles – Language No Barrier in the Philippines.
Wellbeing: A worldwide understudy consistently looks for a home away from home, and it comes just with recognizable culture, security and development affirmations. The Philippines is viewed as a nearly protected nation; in any case, one should know about one's climate anyplace throughout the planet consistently. A similar basic principle applies to the Philippines. You can't have your international IDs, individual IDs and all Visas with you consistently.
Whether it is Mumbai, Shanghai, Moscow, Mombasa, Sydney or New York, pickpockets are found all over the place. Indeed, their numbers increment or decline contingent upon the city and the country you are in. The Philippines is overall viewed as a cordial, protected and inviting country; its acknowledgment of variety, various societies and food have pulled in vacationer and worldwide students from around the globe in enormous numbers.
Considering Medicine is a fantasy for some, and the specialist calling keeps on being exceptionally significant in India and worldwide. If you are a trying MBBS up-and-comer or intending to give one more attempt at the NEET test for a superior score to discover affirmation in government medical school in India, have you thought about concentrating abroad?
MBBS instruction in nations like the Philippines is a great alternative for students who couldn't get their seats in Government medical establishments in India. There has been a critical climb in the quantity of Indian MBBS instruction searchers relocating to different nations for productive learning. Allow us to take a gander at a portion of the strong reasons why MBBS abroad is a decent choice for Indian students.
Fewer Seats in India: Almost 16 Lakh students endeavored NEET test in 2020, with just around 40,000 of them equipped for getting government seats. An immense part of the certified students needs to decide on confirmation in private medical universities with high gift charges or need to sit tight for one more year to reattempt NEET for a superior score. Both these choices are not reasonable for the students who have qualified for the test. Arranging abroad will be a surprisingly beneficial development for those wannabes.
Less Dependence on NEET Rank: NEET capability is adequate to acquire affirmation in abroad medical college, and the students are not needed to get the highest levels. It isn't the situation when they apply for confirmation in government universities in India. All the more regularly, a great NEET score doesn't ensure a seat because of the vicious rivalry among the wannabes in India. Picking abroad medical colleges has turned into a brilliant choice for the NEET qualified students.
Brilliant Learning Facilities: Administrations of nations with astounding medical training framework put immensely in making their medical services area solid. Students who will concentrate in those nations get more prominent openness to current hardware and learn cutting-edge instructing strategies.
Lower Tuition Fee: The most gainful factor to concentrate abroad is the ease of training contrasted with private medical universities in India. If you pick a nation like the Philippines to learn, the colleges over yonder don't charge gift/capitation, which decreases the monetary necessity incredibly. Philippines medical college fees is affordable for most colleges accepting International students.
Best Medical Experience: There is a doubt that Indian medical alumni who sought after practitioner training from abroad colleges have lower medical openness. In any case, the principal purpose for it is the worldwide students' failure to communicate with nearby individuals in nations like Russia, Ukraine and China. You may be overwhelmed by picking an English talking objective like the Philippines to design your MBBS schooling. Students don't need to get familiar with any new dialect to cooperate with patients in a nation like the Philippines as English is the authority language in this country. The absence of language hindrance offers a brilliant degree for Indian students to learn and dominate with medical openness while considering.