Introduction – Medical colleges in Philippines for Indian students
Millions of students dream of becoming a doctor every year. Out of which, thousands get shattered upon knowing the high cost of a medical degree. What if we tell you there's a medical college that is not only affordable but the best in class? Yes, medical colleges in the Philippines for Indian students are most preferred and recommended by experienced Education professionals. We are talking about the UV Gullas Medical College. This medical college is situated in Cebu city, Philippines. The college offers a world-class MBBS degree at 30-40% less fee as compared to the USA, India, UK, etc. 
Compared to other medical colleges, the UV Gullas College of Medicine fee structure is far more affordable. This is one of the key motivations to study medicine in the Philippines. Students must generally pay their fees directly to the university bank account and obtain a receipt from the university office. To make students more comfortable, the college offers a systematic structure to pay the fees annually or semester by semester.
Best medical colleges in Philippines for Indian students: UV Gullas College of Medicine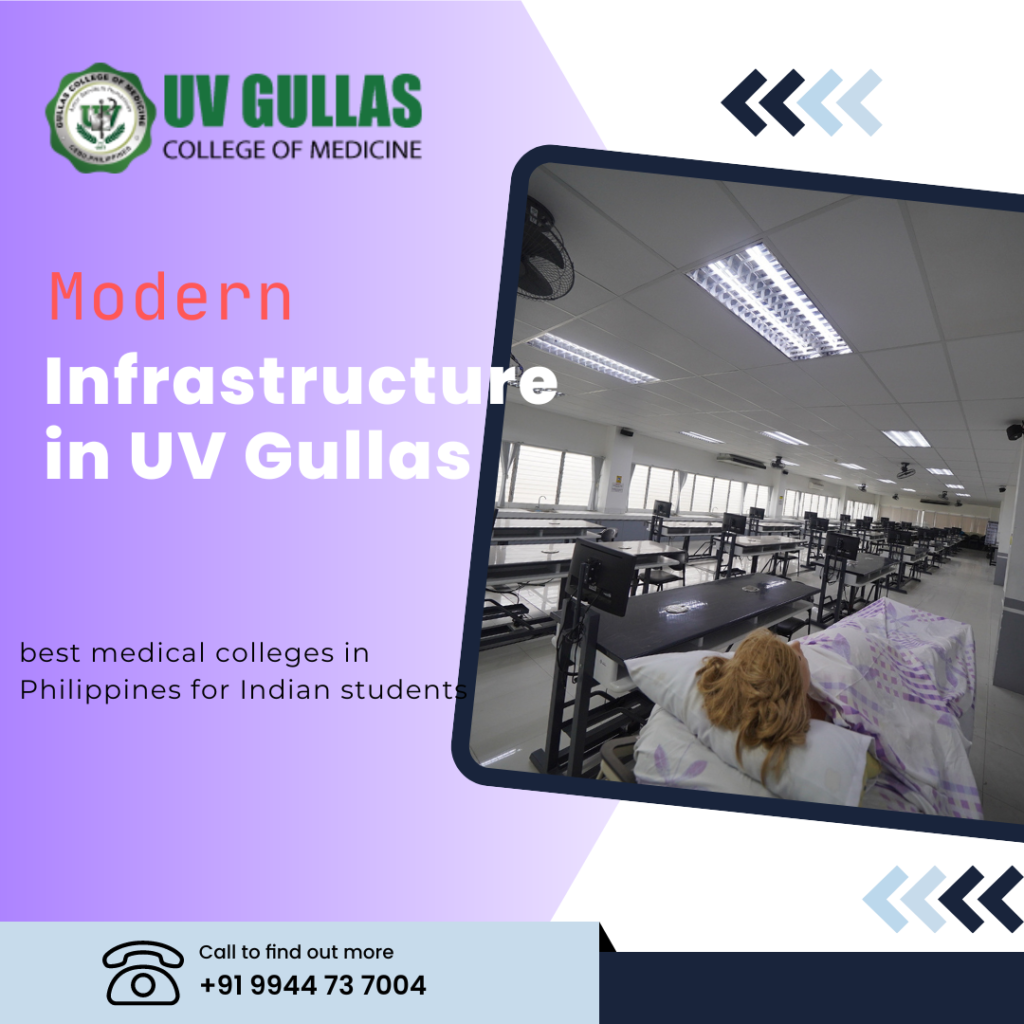 UV Gullas College of Medicine has a number of facilities to help students learn and give a thorough MBBS education. The Philippines medical college is also referred as one of the best medical colleges in Philippines for Indian students. The college provides the following facilities to help cater the best environment to students:
Classrooms and Laboratories:
To assist proper study, the college has modern classrooms and well-equipped laboratories. The labs are intended to give students hands-on exposure in a variety of medical specialties.
Library:
The institution contains a library with a large collection of medical books, journals, and other resources to help students with their research and learning.
Hospitals:
The institution has partnerships with various hospitals where students can obtain hands-on experience through its clinical clerkship program.
Sports and recreational facilities:
To assist students' physical and mental well-being, the college has sports and recreational facilities such as a gym and basketball court.
Student Services:
To promote students' personal and professional growth, the college provides a number of student services such as counseling, financial aid, and career services.
Research and publications:
The college encourages students to conduct research and has research centers and publications to help them do so.
Healthy food in Canteen:
With healthy food comes a healthy body. The college canteen makes sure to provide students with healthy food. Different cuisines are made in the canteen so that students from different regions can have a delightful meal. International students are provided with a variety of healthy dishes prepared in International standards by professional chefs.
UV Gullas College of Medicine World Ranking
UV Gullas College of Medicine is a medical school located in Cebu City, Philippines. It is considered one of the leading medical schools in the Philippines, known for its excellent facilities, experienced faculty, and high-quality education. The college is ranked third in the Philippines in terms of medical education. 
UV Gullas College of Medicine ranks 3rd among medical colleges offering education to International Students in Philippines. The World ranking of UV Gullas College of Medicine has been improving in terms of world ranking and remains at 7244 among the popular colleges across the Globe.

The Philippines Medical college has been known for offering top quality medical education in Philippines and popular for its Clinical rotation offered in affliated Hospitals.
It's crucial to remember that college rankings might be a consideration when choosing a college or university, but they shouldn't be the only one. Before choosing a university to attend, it's crucial to investigate and assess all relevant factors, such as the academic offerings, student services, geographic location, and campus culture.
Why is it difficult to secure a medical seat in India?
The challenge of obtaining a medical seat in India is caused by a variety of reasons. The substantial demand for medical education is one of the key causes. There is fierce rivalry for admittance because there are significantly more applications than there are places available in medical programs. Additionally, the allocation of seats is often based on a combination of factors such as test scores, academic performance, and socioeconomic status, which can make it difficult for some applicants to secure a seat.
Last but not least, there are huge disparities in the quality of medical education in India. Some institutions provide much better tools and training than others, making it challenging for students to find a facility that suits their needs.
High Tuition fee:
The cost of education and living expenses in India is also quite high, and many students and their families may find it difficult to afford the high costs that come with medical education. Furthermore, some private colleges charge a large sum of money that applicants must pay in order to secure a seat. This can be a hurdle for many students who may not have the financial means to do so.
Limited seats:
Many applications and a small number of seats are available in medical colleges in India. As a result, there is fierce competition and little acceptance. Applicants must achieve strong academic and non-academic requirements, including excellent grades, test scores, and extracurricular activities, in order to be admitted to medical colleges in India, where the admissions process is extremely competitive.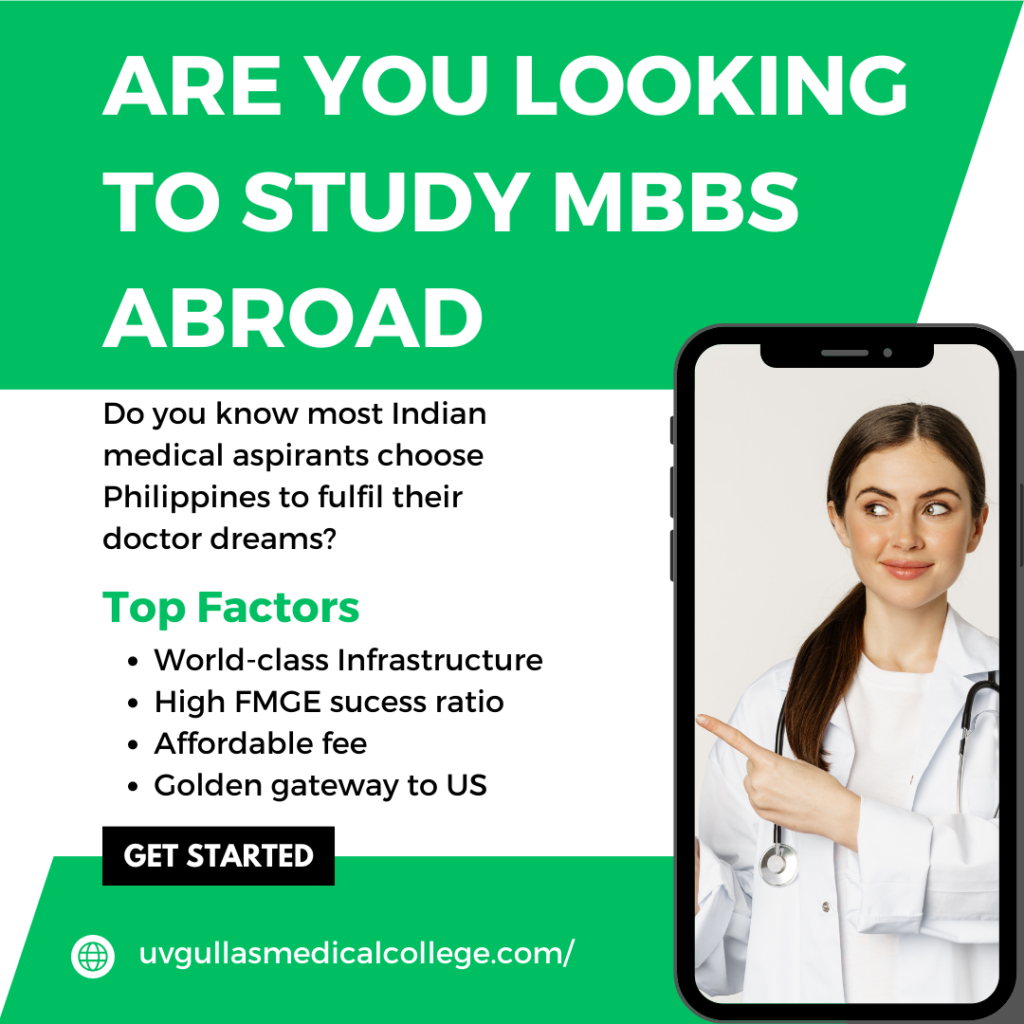 Entrance exams:
The majority of medical colleges in India demand that applicants pass an entrance exam, such as the All India Institute of Medical Sciences (AIIMS) entrance exam or the National Eligibility cum Entrance Test (NEET). Due to the high number of candidates and the small number of available seats, these tests are well renowned for being extremely competitive.
The limited number of seats available, the competitive admission process, the entrance exams, the preference for in-state residents, the quotas for underrepresented groups, the high cost of education and living expenses, and the presence of capitation fees in some private colleges all contribute to the difficulty of obtaining a seat in a medical college in India. Students should set reasonable goals for themselves and be ready to face any problems that may arise. Before selecting a choice, they should be aware of all of their alternatives, including studying abroad, and weigh the advantages and disadvantages of each.
Cost of living for an Indian medical student in Philippines
An Indian medical student's expenses for housing and living in the Philippines can change depending on their preferences, lifestyle, and other variables. However, the Philippines generally have lower living expenses than India does.
Regarding lodging, it might be reasonably priced. For students, there are many possibilities, including dorms by the medical college, community apartments, and private rentals. These options can range in price, with private rentals being the most expensive and dorms being the least costly. 
It is important to keep in mind that pricing in the Philippines varies based on location, with cities like Manila being more expensive than other areas. It is therefore preferable to conduct research on the exact city where the medical school is located.
VISA process for Indian students in Philippines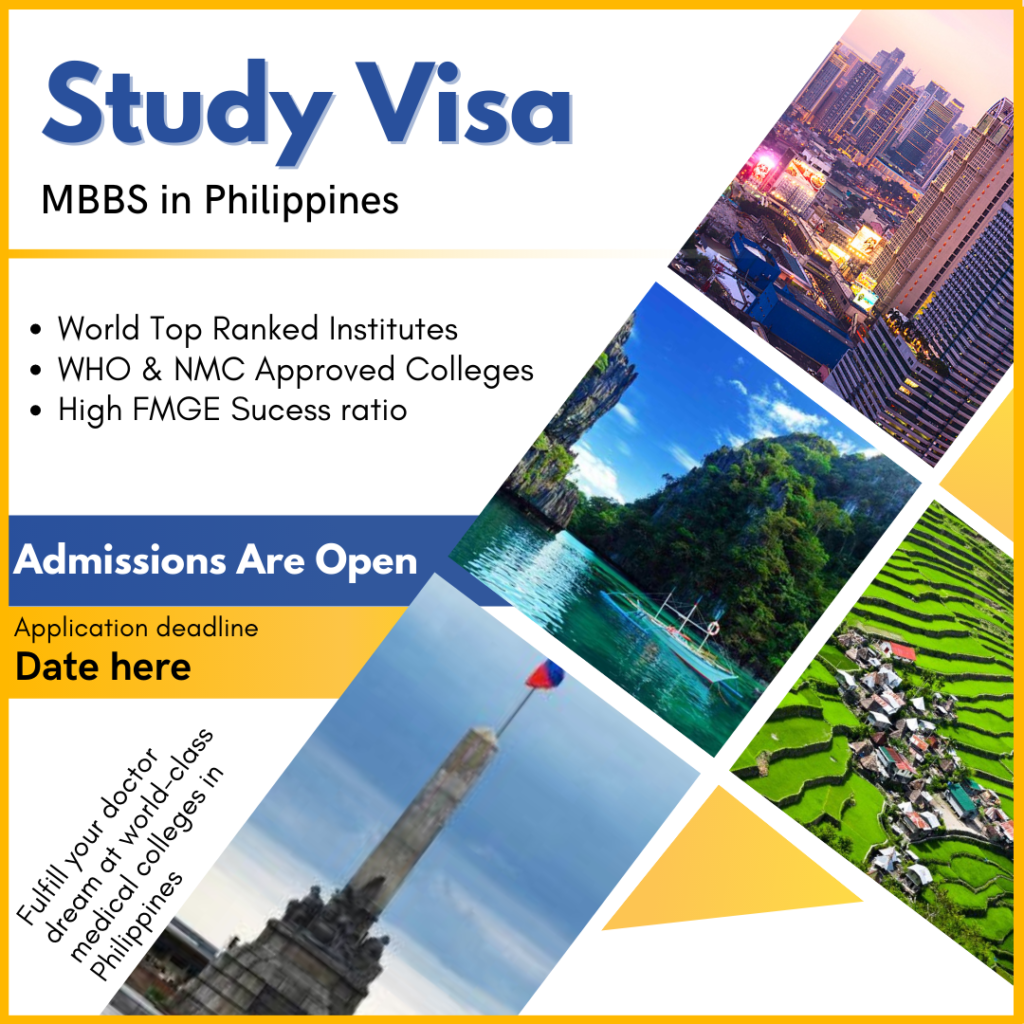 If you are planning to study medical science abroad, then you should have the top medical colleges in the Philippines as priority. One of them is the UV Gullas College Of Medicine, the best medical college in the Philippines. If you have selected this college, then you can easily get your visa in the Philippines from the Philippines Embassy in India.
Students are required to obtain a certificate of eligibility for a student visa (SVE). This certificate is issued by the Commission on Higher Education in the Philippines and serves as proof that the student has been accepted into a program of study and is eligible to apply for a student visa.
The process of getting the student visa directly might take some time. So, the admission consultants suggest first using a tourist visa and then converting the same into a student visa. Usually, it takes up to two months to convert your tourist visa into a student visa. When it comes to the University of UV Gullas College Of Medicine, the visa process is a bit easier given the support they offer to help their students personally.
Checklist for student visa in the Philippines
Personal appearance is most needed.
Two originals of duly accomplished application form
Original passport valid not less than six months beyond the conscious period of stay in the Philippines.
Two passport size photographs.
Original and one photocopy of birth certificate.
Original and one photocopy of an affidavit of support executed by parent/s or legal guardian to be original in the Philippine Embassy.
Two photocopies of parent/guardian's passport data.
One original and one photocopy of the transcript of records veritable at the Philippine Embassy
Original and one photocopy of a certificate of good moral character veritable at the Philippine Embassy.
Original and one photocopy of medical examination reports, including X-ray film contained in an envelope veritable at the Philippine Embassy
Duly accomplished Personal History Statement forms from the school concerned.
Original and one photocopy of a comprehensive list of student's possible contact persons in the Philippines.
The diploma is required for the student applicant who will pursue graduate studies (veritable at the Philippine Embassy).
Final thoughts
The UV Gullas College of Medicine is known for its high-quality MBBS education and experienced faculty. The curriculum is designed to prepare students for the challenges of the medical profession and the college provides a wide range of resources and facilities to support student learning. It is located in Cebu City, Philippines which is known for its beautiful beaches, rich culture and history, and relatively low cost of living. The college provides students with early and extensive clinical exposure through its clinical clerkship program which allows students to gain hands-on experience in various medical specialties.
UV Gullas College of Medicine fee structure is considered affordable compared to other medical schools in the Philippines and other countries, this makes it accessible to more students. The college is accredited by the World Health Organization (WHO), National medical commission (NMC) and several other international accreditation bodies which means that the education and degrees provided by the college are recognized worldwide. The UV Gullas College of Medicine proves to be a great MBBS college abroad for Indian students.