Both the Philippines and Russia are attractive destinations for MBBS. Why? Cost, climatic condition's accommodation, etc. And as an MBBS aspirant, it must be challenging to choose which country to choose. Since there are so many factors to consider, it seems a little daunting.
If you are one of such students, this article will help you. Here we will talk about why MBBS in the Philippines is better than MBBS in Russia. By the end of this article, you will be able to make a rational decision. So, let's dive in.
Philippines have a High Pass Percentage in MCI Screening Test (FMGE)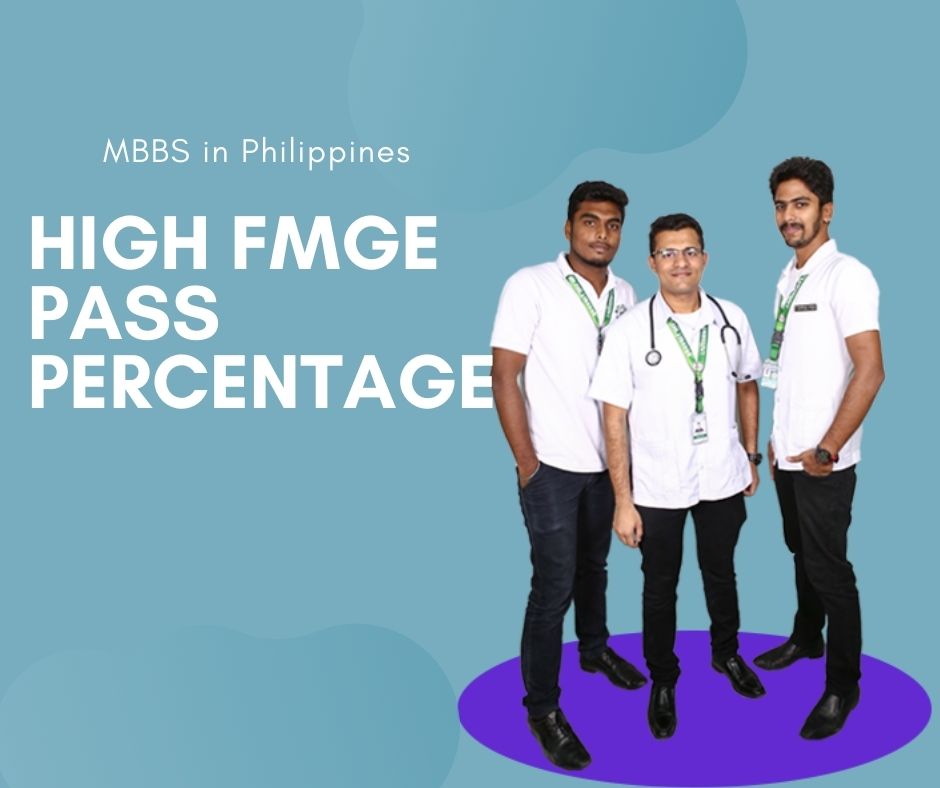 Medical Institutions in the Philippines had a higher FMGE passing percentage than Russia.
According to the National Board of Examination data, the Philippines had the highest percentage of 35.69% in FMGE, while Russia had only 16% from 2015-19. 
Globally, NMC and WHO recognized Medical Colleges in the Philippines conduct their semester exams in an MCQ pattern similar to the MCI screening test conducted by the National Board of Examination (NBE). Such an examination pattern helps students prepare for the actual FMGE exam. Also, this is one of the reasons behind the high passing percentage of Philippines Medical Foreign Graduates compared to Russia.
Philippines colleges follow a US-based educational curriculum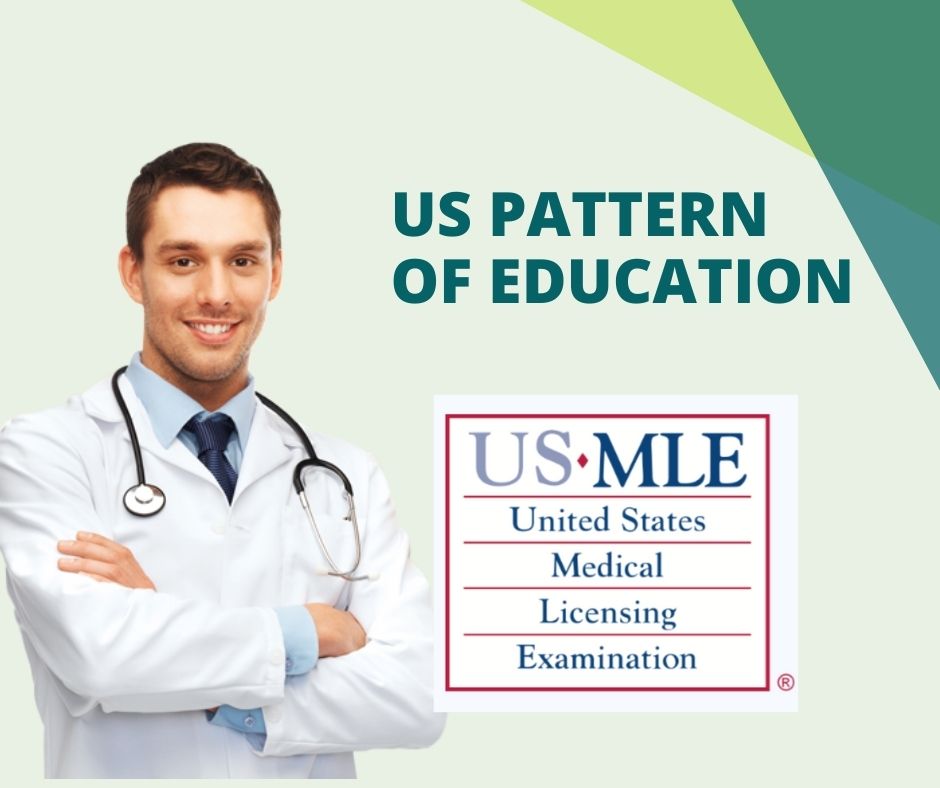 Medical universities in Russia follow the ECTS, i.e., the European Credit Transfer System. It means they don't have a universal syllabus but a syllabus that is favorable to Russia. It limits the future options for MBBS students.
On the other side, Medical colleges in the Philippines follow the US-based education system. This is because the Philippines was a US colony for almost 48 years, which led to various changes, including language and education. Moreover, a US-based curriculum allows students to practice medicine in the US in the future if they want to.
No communication barrier since English is the preferred language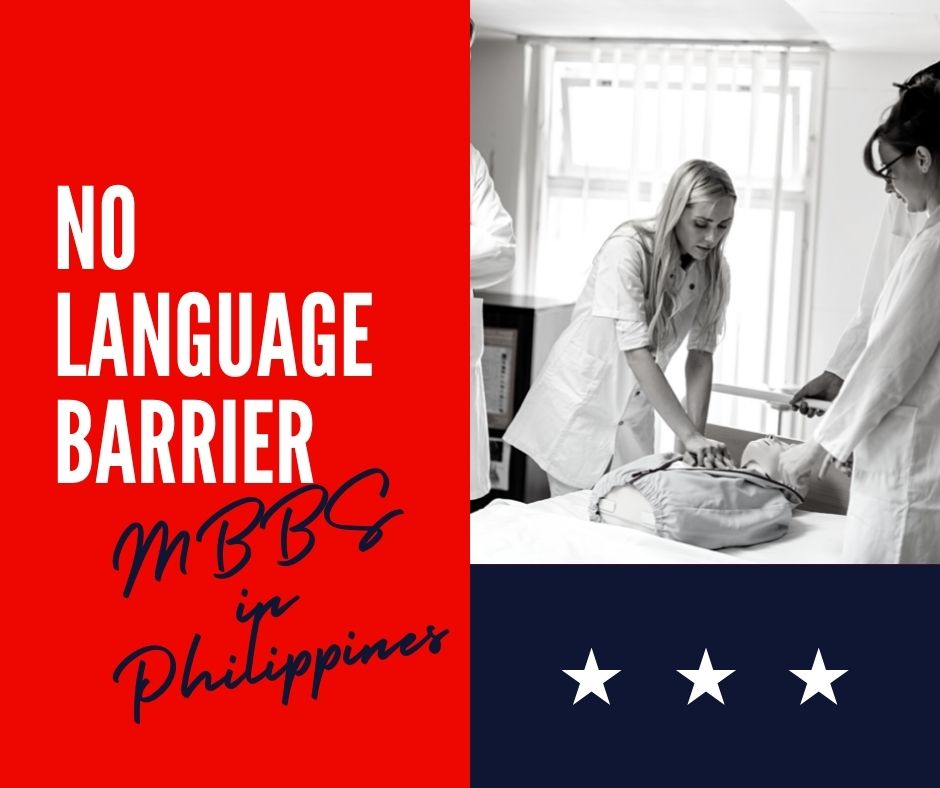 The language barrier is the other reason why students prefer MBBS in the Philippines to MBBS in Russia. People in Russia speak only Russian; they don't know how to say or converse in English. Hence, it is critical to earning Russian if you want to pursue MBBS in Russia. But, in the Philippines, there is no such barrier. 
The Philippines is one of the largest English-speaking countries globally, due to which students will not face any issues while pursuing an MBBS in the Philippines. Majority of the population converse in English while their native language is Filipino. Moreover, the prevalence of the English language also makes it feasible for students to interact with their peers, teachers during their course of MBBS in the Philippines. 
Favorable weather conditions
The Philippines has a tropical climate, just like India – high temperature, repressive humidity, and plentiful rainfall. The rainy season is June to November; the dry season is December to May. Hence, the diseases and other health issues in the Philippines are similar to those in India. So, throughout their MBBS in the Philippines, students will be trained regarding the same health conditions, treatments, and medicinal prescription as in MBBS in India. 
Moreover, such similarities in climatic conditions also help students to adapt without any issue. And, if students want to practice medicine in India, they will be well prepared for that in advance.
However, Russia has not had such favorable conditions for Indian students. Winters in Russia last for 4–5 months, and there is snowfall in most regions during this time. On average, the temperature in winter ranges from —5°C to as low as —30°C, which can be a problem for some students.
Also, being a cold country, certain diseases are not common in Russia like in India. Hence, pursuing MBBS from Russia won't help get students the clinical experience of those diseases.
MBBS college in Philippines offers Indian facilities for students
Another reason why MBBS in the Philippines is preferred over MBBS in Russia is due to Indian wardens in the hostel.
All the MBBS colleges offer hostels with Indians as their warden. The hostel has an Indian warden for the students. With an Indian warden, students can feel comfortable and share their issues openly. Moreover, students are strictly monitored by an Indian warden in the Hostel. It helps in preventing any conflict among students. This helps in creating a peaceful and cooperative environment. 
Students are provided with Indian food prepared by an Indian chef in the college canteen. Most Philippines Medical college like UV Gullas College of Medicine and Davao Medical College offers both vegetarian and non-vegetarian food for Indian students all three times a day.
On the other hand, the Russian hostel does not have any such provision. Moreover, the warden is a native citizen, and it might be difficult for students to connect with them.
Conclusion
We have made a comparative analysis of MBBS in the Philippines and MBBS in Russia. Now, it's up to you to make your decision. We strongly advise you to look into all the factors such as cost, career options, safety, climatic conditions, etc.
In addition, talk to your parents, educational consultants regarding the same. They will help you choose the right and final destination.