After studying for so many years and working towards your dream to become a doctor each step becomes crucial. Colleges have a huge impact on your career. To be precise, choosing the best medical college for yourself is a tough job. Education, hostel availability, college rankings, canteen, security, etc., are of due importance. While choosing a place abroad, these factors should be duly checked. Most students end up choosing to study medicine in Philippines getting attracted by various factors.
The Philippines have become an educational hub for medical education. Thousands of students come to this place. Students enjoy learning and the amiable environment. Several colleges in the Philippines have made a name for themselves with the premium education provided. Most Indian students look for the best mbbs colleges in Philippines to fulfill their dream come true.
The UV Gullas College of Medicine is a renowned name in medical education. Students from all over the world come to seek medical education. It is primarily because of the US-based education pattern at the cost of the third world countries. The college has all the necessary facilities for a comfortable stay. The advanced syllabus, secure hostels, healthy food, and excellent teaching faculty attract hundreds of students. Several students, especially from India, China, Bangladesh, UK, and the US choose the UV Gullas College of Medicine.
Moreover, students are not required to learn any new language and the locals are amicable.
Let's explore come of the top advantages of studying at the UV Gullas College of Medicine:
Modern classrooms: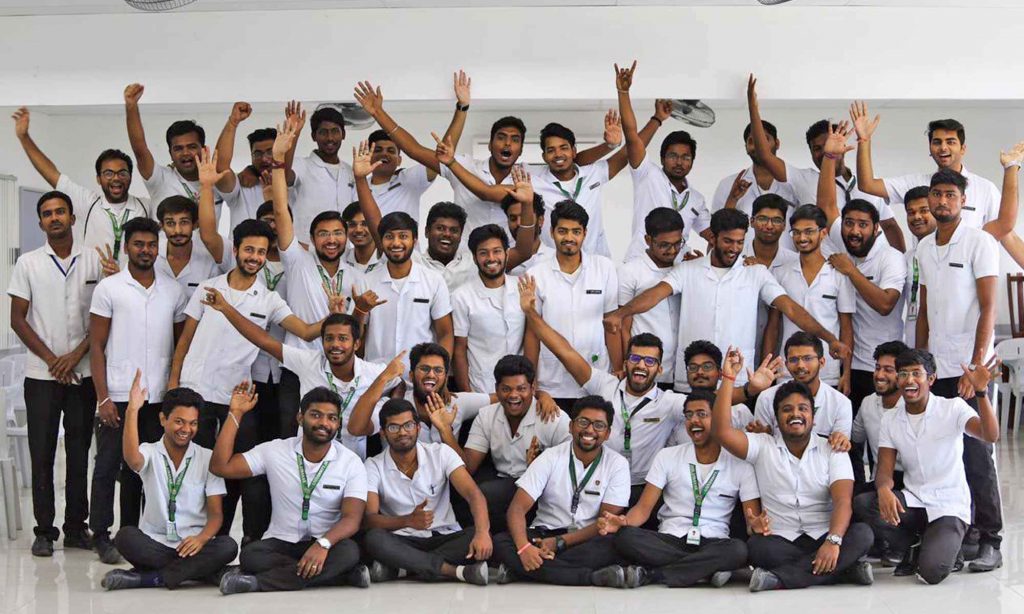 Do you know our visual memory is stronger than our learning memory? To make our responsible future doctors, the integration of technology with teaching is essential.
The age-old chalkboard lessons do not convey difficult concepts in a good manner. We believe that technology can help our teachers in communication with students. To ease the communication gap, the UV Gullas College of Medicine has installed fully digital classrooms and other teaching aids. Students, especially medical students require pictorial teaching, the displayed images of body parts, and complex organs help a student understand better. The classes have advanced projectors for visual teaching and presentations. Good quality speakers and noise cancellation systems are also installed in the classroom.
Smartboards are installed in classrooms for a better learning experience. The smartboard is way more advanced than the typical whiteboard. The smart boards allow students to have a better understanding through diagrams, images, and graphs. Some of them are touch-enabled too.
All the classrooms are fully air-conditioned for comfort as well.
Most students in the UV Gullas College of Medicine work with the digitally enabled tool, usage of laptops is quite normal in class.
Advanced library:
A library is not less than a treasure. Colleges and universities are keeping the library headway with web solutions and software. At the UV Gullas College of Medicine, we have a sophisticated library for students. The library runs on library management software that helps with proper maintenance and all-around availability of books. The library has thousands of books on different fields of medicine and human physiology. ID cards are issued for students through which they can borrow required books.
For more convenience, the college has an e-library as well. After logging in to the Electronic Library, students get to study thousands of books and journals at the ease of their hostel or home. This saves paper and gives access to a wide range of books at a simple click.
The UV Gullas College ensures the full holistic development of students. These facilities have kept the college ahead of its counterparts in the Philippines.
Teaching faculty and Class Size:
The UV Gullas College of Medicine has a renowned medical faculty. For the holistic development of our students, the teachers provide them with the best learning experience. Medical students work under our esteemed doctors to inculcate professional values. The doctors make our students skilled in their particular fields.
The teacher-student ratio is crucial for medical education. The UV Gullas College of Medicine has a perfect teacher-student ratio so that each of the students gets involved in the learning process and practical lab classes. Our esteemed teaching faculty ensures the all-around development of the students. A proper class size enables teachers to have an eye over every one of the students.
Advanced Laboratories: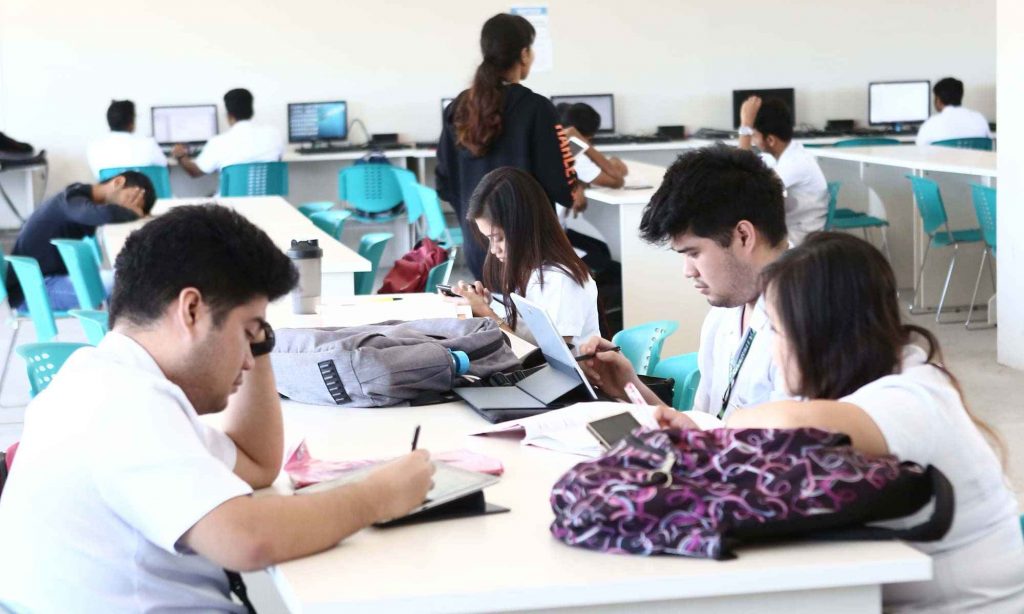 The clinical laboratory plays an important role in providing reliable data for diagnosis. The need for improved and quality laboratory equipment is involved in providing healthy medical practice and learning. About 70-80% of diagnosis depends upon lab results. To help our students with laboratory supplies, the UV Gullas College of Medicine has advanced laboratories for all purposes. In fact, various departments are having their dedicated labs.
Cadavers are provided for various lab activities. The WHO and other medical associations highly recommend cadavers over plastic models. The UV Gullas College of Medicine has a sufficient supply of cadavers for learning. Students in groups or individuals perform different activities under highly qualified instructors.
The college laboratory has a sophisticated Anatomage table. An Anatomage table is an anatomical visualization system that projects male and female entire anatomical structures onto a life-sized touchscreen table. Thus, resembling a cadaver. Students are more excited and perceive a better degree of understanding with the Anatomage table.
The college makes sure to provide essential laboratory knowledge to students. Since insufficient knowledge can lead to improper management and health hazards. For our medical students, we promise to provide world-class lab facilities and learning expertise.
Wifi campus:
Wi-Fi enables students to work on projects in real-time and have discussions with peers. They can access and edit documents from the cloud and have interactions with peers. The complete UV Gullas College of Medicine campus is covered with a Wi-Fi facility. Students can access the web anytime anywhere. The hostel premises are also covered with a Wi-Fi facility.
Infrastructure:
The UV Gullas College of Medicine has spacious digitally enabled classrooms, advanced libraries, well-conducting labs, and separate departments. The college has more than a sufficient number of classrooms and activity areas. The huge building of the college provides all the necessities for excellent teaching.
Secured hostel facilities:
There are separate hostels for boys and girls on campus. The hostel rooms are spacious to accommodate all your luggage and study table. Students are allotted hostel rooms based on availability and intake capacity. Clean hygienic washrooms are present alongside rooms. The hostel premises are sanitized weekly and cleanliness is maintained. The college ensures the safety of its students within the campus premises. 24*7 CCTV surveillance is kept for safety purposes. There are security guards who keep a safeguard eye over the campus. There are Indian wardens as well for the comfort of our students.
The college also ensures clean drinking water with RO technology, an uninterrupted power supply, and laundry facilities at a nominal cost.
Healthy food:
One of the prominent issues international students face is proper food. The homely taste of food is what stays missing. So, most students end up eating unhealthy junk food. To save students from eating unhealthy food, the UV Gullas College of Medicine has made sure to provide healthy, hygienic food on the campus. Students buy nutritious food at an affordable price. The college canteen has all the meals of the day, including snacks. Especially for Indian students, both North Indian and South Indian food are provided. They can choose non-vegetarian and vegetarian food as well. Non-vegetarian food is available 6 out of 7 days a week.
The UV Gullas College of Medicine has spacious study halls for students. There are dedicated spaces in the college premises for organizing seminars, functions, workshops, etc., for smooth conduction of various activities.
Festivals and celebrations:
The college organizes annual fests and activities. Students involve themselves in competitions involving singing, dancing, quizzes, debates, science exhibition, etc. These extracurricular activities make students responsible and prove to be a good way of recreation.
The additional facilities involve RO purified water coolers, canteens, allotted parking space for students, etc. Together all these facilities and the excellent education make the UV Gullas College of Medicine the best medical college in the Philippines.
These factors attract most International students looking for the best mbbs colleges in Philippines to get their admission from the University of Visayas Gullas College of medicine.
Best MBBS Colleges in Philippines
Gullas College of Medicine has remained the top choice for international students looking to study medicine in Philippines. The above said are few facts that help students chose this Philippines Medical college to continue their medical education.